Regular Visits at White Chiropractic Centre
Time nowadays is your most valuable commodity.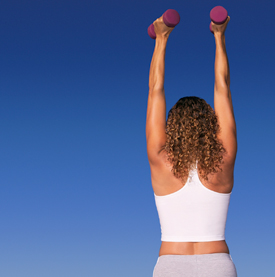 We at "White Chiropractic" respect and acknowledge your commitment to better health and well being, and we also want to make your visits as easy and accessible as possible. Therefore, you will receive optimal care in a timely fashion. And YUP, sometimes we do get behind a little bit so we ask that you are patient with during those challenging times. This is usually due to someone that has come in with some unexpected complication to their care and their visit requires a bit more time to complete. The same attention would be afforded you if you happen to find yourself in that circumstance. If the delay does not suit you let us know and we can rearrange the appointment to accommodate you and afford you the best care that we can offer.
Techniques for the 21st Century
Gentle is the Name of the Game. Generally speaking, there is NO cracking twisting or popping of the joints with our type of care. If you desire a good manual adjustment Dr Scott (D.C.) is more than capable of administering those adjustments. The question lies in that fact of "is this type of care serving your best interest or not?" With his 31 years of experience you can be rest assured that his recommendations are in your best interest. As mentioned on a previous page Dr Scott (D.C.) takes great pride in his ability to deliver state of the art and cutting edge techniques that are very specific in addressing the primary cause of health concerns and challenges. He is concerned that there is an understanding as to what he does and why! He is constantly upgrading and updating his qualifications regarding patient care and keeps abreast of the latest developments in chiropractic and the healing arts. He uses Neurological Integration Systems, www.neurolinkglobal.com. along with Koren Specific Technique, www.teddkorenseminars.com. These are two of he many tools that Dr Scott (D.C.) at his finger tips to ensure that you receive the highest quality most up to date chiropractic care available to address that cause of your health concerns.
Better Lifestyle Choices to Influence Your Health!
Dr Scott (D.C.) firmly believes that the more you know regarding your body and its amazing ability to heal itself is an important part of your care. There is always information around available to you. You have an opportunity to increase your awareness and knowledge as to what actually makes you "tick" and with that information you can then proceed to make lifestyle choices based on that knowledge. It has been shown time and time again in the literature that the more information you have regarding your health the better the lifestyle choices you make and influence your health in a positive manner.
Ready to get started?
Please contact our Ballymoney office to arrange a time so that we may meet you and discuss your particular health issue. 02827666667.